​​​​​​​Hilarious and heart-warming, magical and musical, The Emperor's New Clothes was a stylish theatrical treat for all ages.

The award-winning Hiccup Theatre joined forces with Polka Theatre and Derby Theatre to spin music, puppetry, British Sign Language (BSL) and storytelling into a very special yarn. 
Firecatcher in association with TECH:QUAD, were commissioned to create a newspaper programme to accompany the show. Special AR features were integrated with links to bonus content.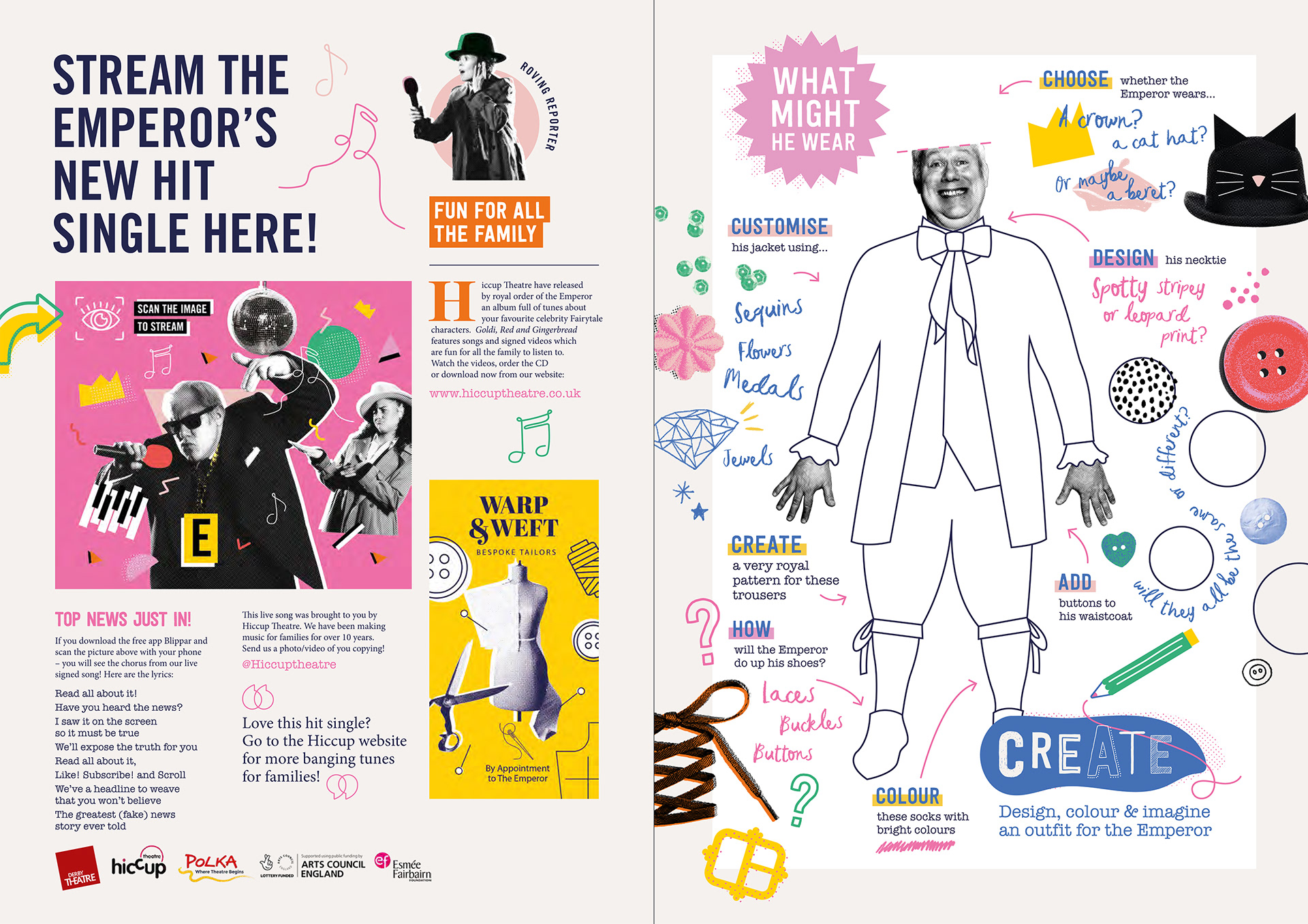 The style of the newspaper combined bright, engaging colours with a photomontage style. Hand drawn elements encouraged the children to create their own costume design.

A digital touchscreen located in the theatre foyer allowed the audience to mix and match the Emperor's clothes, choosing from a selection of fun hats and crowns, funky socks and elaborate neckties!
Photography by Pamela Raith