Rights and Independence – The Story of Disability Direct
A mini-exhibition featuring an interactive timeline and oral histories to showcase key events in the history of Disability Direct and disability rights over the last 30 years. The design focussed on a collage aesthetic, reflecting the archival nature of the historic information, overlaying cut out newspaper articles with photography. A contemporary approach was achieved through the use of vibrant colour hues, mirroring and evolving the design of the Disability Direct website.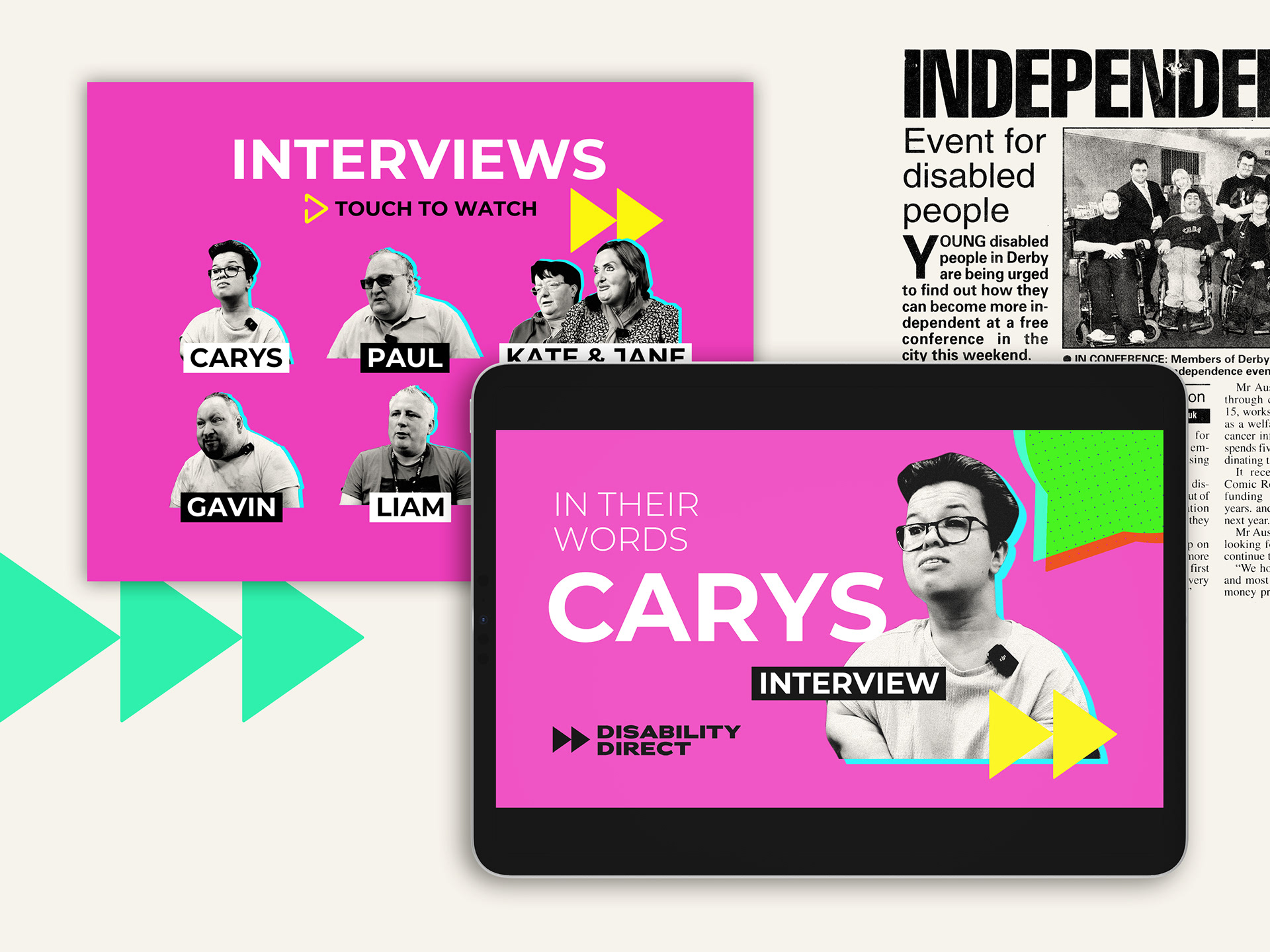 This project was funded by The National Lottery Heritage Fund. The two events were co produced by Disability Direct, QUAD, Derby Museums and under guidance from the East Midlands Oral History Archive.