Workshops & Website Design
Firecatcher, Frogspark and QUAD led a number of workshops and worked with 16 young people who took on the task of planning, designing and building the #ThisIsDerby website. #ThisIsDerby is a unique collaboration of sport, arts and cultural activity supporting the development of essential life skills of young people.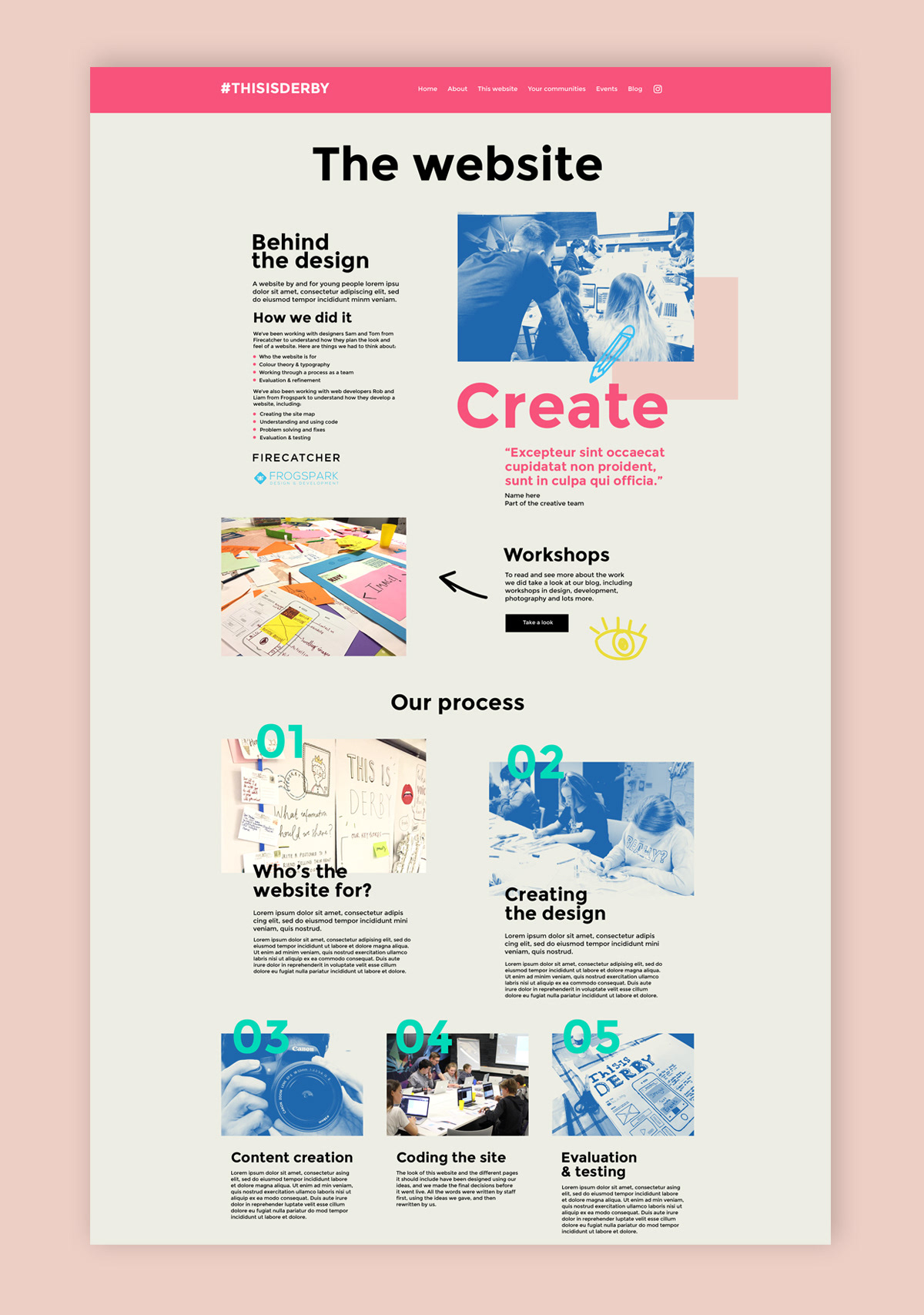 #ThisIsDerby's web team attended fortnightly workshops at QUAD to understand how to design a website. They made decisions about who and what the website is for, content, language and the navigation. These workshops included everything from defining key pages, to creating a sitemap, learning code and front end design.
NURTURING DERBY'S YOUNG PEOPLE
Since the creation of #ThisIsDerby and their website, they have managed to engage with over 2,000 young individuals across a whole host of different experiences and activities. It's been a great initiative we've been proud to be involved with.